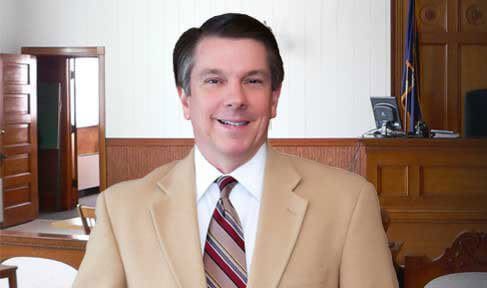 A 1979 graduate of the Washburn University School of Law, Mark Jeffers has practiced in the field of family law for over four decades. He has devoted his career to providing compassionate legal service, understanding that family law cases are often a time of high stress and anxiety for his clients.
Mark is adept in handling a wide variety of family law cases, including divorce, annulment, legal separation, child custody, child support, and paternity. While he has substantial experience and skill in litigating cases at trial, Mark excels at finding peaceful resolutions to family law matters. His approach saves his clients time, money, stress, and allows them to move forward with their lives.
MARK KNOWS THE FACTS
Believing that education is critical to his clients' peace of mind, Mark prides himself on educating his clients about the law that governs their case. He will answer his clients' questions, helping them understand the legal process and the facts of their case.
This may include questions such as:
When will I be able to see my children?

Will I lose everything that I have worked hard for in my life?

What kind of future will I have?
My commitment to personalized service and education helps clients make a reasonable decision on how to proceed with their case.
CONSTANTLY THERE DURING THE PROCESS
Mark shepherds his clients through the legal process, providing answers to these questions and more. He explains how courts typically rule on particular issues, along with what outcomes you can expect if the case goes to trial. Having this information will helps clients make a better-informed choice about how to resolve their family law cases, and often empowering clients to reach an amicable agreement about how to share custody or divide property.
Mark's calm demeanor and peaceful nature are an asset to clients who choose him to handle their case. He coaches clients on how to make a good impression on the court, as well as how to minimize the effects of divorce on your children's lives. His commitment to personalized service and education helps his clients to make reasonable decisions about how to proceed with their case.
Mark is active in the local community and is a member of the Johnson County and Kansas Bar Associations. He volunteered with the Boy Scouts of America for 18 years and is active in his church. Mark is a member of the Christian Legal Society and the local Christian Lawyer Referral Network.
To speak to Mark about your family law case, contact him today. He provides a free initial telephone consultation and is always available to speak to his clients about their case.